Treating patients and parents with excellence and a smile!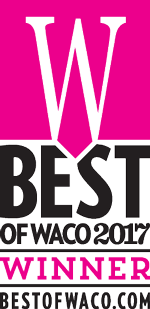 Dr. Bryan Taylor, Dr. Danielle Geshay, and the Brazos Braces team take pride in providing our patients with superior quality care in a friendly environment while using the most advanced orthodontic techniques and materials. Our team strives to make every patient feel like a visit to our Waco or Gatesville orthodontic offices is the best part of their day!
Drs. Taylor and Geshay offer the latest in cutting-edge technology in orthodontics, including traditional metal braces, clear braces, Invisalign® clear aligners, and innovative appliances that replace the need for headgear.
Our purpose is to work together to provide outstanding treatment and service to our patients and parents each day. We realize that a pleasant, harmonious atmosphere comes from showing mutual respect, kindness, appreciation for, and encouragement to each other, as well as our patients. We will meet the challenges of each day with a positive attitude. We are committed to open and continual communication between all members of the team, which is a necessity for the achievement of our goals.
Experience orthodontic treatment that focuses on your individual needs! Schedule a complimentary consultation at our Waco or Gatesville orthodontic offices today!